Japan inches closer to major power status
With the change in paradigm over Japan's security posture, comes an increased role in international geopolitical affairs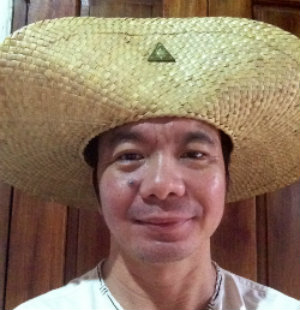 A North Korean missile is fired at a patrolling US Navy ship in the Sea of Japan. But a nearby Japanese destroyer spots it early and shoots it down.
In another part of the world, Filipino soldiers on a United Nations peacekeeping mission in some troubled country are ambushed by militants. In the nick of time, Japanese elements in the peacekeeping force arrive and repulse the attackers.
The scenarios are hypothetical. But the idea of Japan coming to the aid of an ally under hostile attack is now real under its new policy of "collective self-defense."
It is a different world now. Countries that suffered Japanese military occupation remember Japan's World War II past. However, the fear of a militarist Japan has been replaced by regional worry over a hegemonic China due to territorial spats with its neighbors, including Japan. But the fear is still there.
Paradigm shift
Look at Germany, says Manuel Lopez, the Philippines' ambassador to Japan, in calming nerves about the country producing someday another Hideki Tojo, the prime minister who led Japan to World War II.
"We remember the past, but we have both moved on and recognized the importance of a future-oriented partnership for our mutual benefit," Lopez says. "Germany occupied much of Europe in World War II, but Germany plays a major role in NATO today and is a very influential country within the European Union
–
an example of former enemies who have become close friends over the years."
Manila's decision to
welcome Tokyo's new defense policy took Beijing aback
. "The Philippines, which suffered Japanese atrocities during World War II, has surprisingly supported the revival of militarism in Japan, which has the tacit backing of the United States," state-owned newspaper
China Daily
said in an editorial.
Philippine President Benigno Aquino III was among the first world leaders to
welcome the defense policy shift
. Lopez says Abe explained to Aquino the new policy a week before Tokyo adopted it.
"Since the end of World War II, the Philippines' relationship with Japan has been characterized by trust and cooperation in many fields," says Lopez, explaining Manila's position. "Japan has overall acted in accordance with international law, and has positively contributed to the region and the world."
Japan was the Philippines' top trading partner in 2013 and also the biggest donor country. Bilateral trade last year reached US$16.64 billion, with the balance of trade in favor of the Philippines at around US$6 billion.
Filipinos are reminded of the Death March, the 1945 Battle of Manila and other Japanese atrocities. But today's generation thinks of Japan in terms of cars, cartoons, gadgets, sushi and video games. (READ:
Tokyo in half a day
)
One enduring example is the giant robot cartoon series Voltes V, a precursor of the Transformers that ran in the Philippines in 1977-78. It still has a loyal following among Filipinos today who were children at the time.
Pacifist people
Then, there is also the Japanese people's strong pacifist sentiment, Lopez emphasizes. Last month, a
man set himself on fire
on a Tokyo bridge to protest the defense policy shift.
Tinkering with Article 9 of the Japanese constitution, which limits the military to a purely defensive role, is sacrosanct among Japanese. It is emphasized in the name of the country's military, the Japan Self-Defense Force – tame compared to other countries' armed forces.
When the fictional monster Godzilla debuted in 1954, the movie's overall message was that of the massive killing power of nuclear weapons – although audiences ever since have been awed by the earthshaking stomping.
It is too early to tell if the defense policy shift will eventually lead to a formal security alliance between the Philippines and Japan, although both countries have regular military exchanges.
What the new defense policy could lead to, Lopez says, is Japan becoming a "virtual superpower" because of its increased influence. Earlier this year, Tokyo relaxed its arms export rules, allowing Japan greater latitude to export weapons and technologies.
"In fact, Japan has been called a 'nuclear threshold state,' as it has the technology, finances and fissile material stockpile to develop a nuclear weapon if it chose to," says Lopez. "It is admirable, however, that Japan has stayed the course in terms of self-restraint, pacifism and supporting other nations' economic development, and has demonstrated this amply over the past seven decades."
Sure, many already see China as a superpower. But there is still debate over the term.
American journalist
Fareed Zakaria
wrote in a June 5, 2013, column in the
Washington Post
: "China is the world's second-largest economy and, because of its size, will one day become the largest. But power is defined along many dimensions, and by most political, military, strategic and cultural measures. China is a great but not global power. For now, it lacks the intellectual ambition to set the global agenda."
It was a point that surfaced in Shanghai last May at a meeting of the Conference on Interaction and Confidence-building Measures in Asia. Chinese president Xi Jinping proposed an Asian security set-up that includes Russia and Iran but excludes the United States.
So far, no serious takers. – Rappler.com
Norman Sison is a freelance journalist. He writes mostly about Filipiniana, as well as issues affecting the nation. Read his other published article: Historical sense and the Marcoses
iSpeak is Rappler's platform for sharing ideas, sparking discussions, and taking action! Share your iSpeak articles with us: move.ph@rappler.com.
Tell us what you think about this iSpeak article in the comments section below.