As China Shows Off J-20 Stealth Fighter, A Bit of Context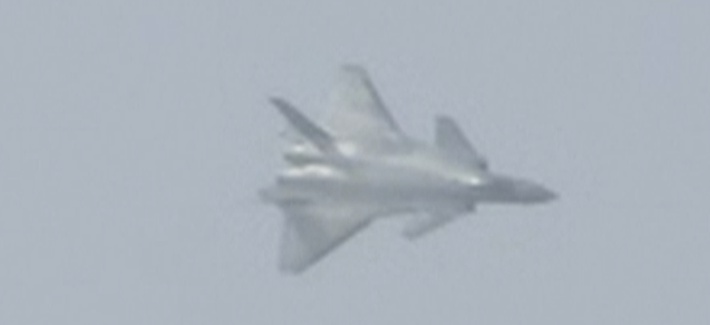 It takes more than a flyby at an airshow to deploy fifth-generation fighter jets in combat.
Two Chinese J-20 fighter jets made
their
public debut
at an airshow near Hong Kong on Tuesday, the latest sign of progress in Beijing's quest to build a fleet of stealthy warplanes. But it takes more than a new airframe to play the 21st-century air-superiority game.
The J-20 is considered a competitor to the
U.S.
Air Force's F-22 Raptor, a warplane conceived in the 1980s and built in the 1990s and early 2000s. The F-22 made its
combat debut
in 2014, striking Islamic State militants in Syria. Though its stealthiness gets the headlines, the Raptor's sensors and datalinks changed how the
U.S.
Air Force approaches air combat.
Brig. Gen. Alexus Grynkewich, who flew F-16s before switching to the F-22, says that loose formations of 4th-generation aircraft sweeping the sky have given way to single 5th-gen aircraft seemingly alone yet connected to others far away.
"What we found was we're often detached from each other, and we would have a bubble of air superiority around our individual aircraft," said Grynkewich, who led a team that recently wrapped up an Air Force air-superiority road map. "In our single aircraft, we could control the airspace by working with others who were at different ranges away from us."
"It wasn't so much a linear battlefield anymore, but much more of a dynamic battlefield, even in the context of just that one battle in a half-hour or hour timeframe," he said in a recent Pentagon interview. "So I think that was a little bit of a sea change in our thinking."
Pentagon officials who plan for Beijing's military buildup appear to be more concerned about China's development of long-range, aircraft carrier-killing missiles than its stealth aircraft.